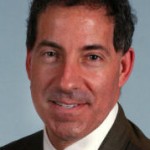 The 2014 session is over and this post is for information purposes, only.
SB 926 and HB 847, sponsored by Senator Raskin and Delegate Rosenberg, respectively, sets parameters for government drone use.  While this bill does not ban government drones, it does set restrictions on their use.  This bill, while not good, is better than what we have now.
Like other drone use bills, it says that drones may be used only in an, "emergency", as defined in Maryland code:
"Emergency" means a sudden or unexpected happening or an unforeseen combination of circumstances that calls for immediate action to protect health, safety, welfare, or property from actual or threatened harm or from an unlawful act.
A few of the key provisions of this bill:
(D) (1) INFORMATION ABOUT A PERSON ACQUIRED THROUGH THE OPERATION OF A DRONE MAY BE DISCLOSED OR RECEIVED IF THE PERSON HAS GIVEN WRITTEN CONSENT TO THE DISCLOSURE.

(2) (I) A DRONE MAY BE OPERATED TO COLLECT INFORMATION FROM A NONPUBLIC AREA AND INFORMATION FROM THE OPERATION MAY BE DISCLOSED ONLY IN ACCORDANCE WITH A WARRANT ISSUED UNDER § 1–203 OF THIS SUBTITLE OR AS DESCRIBED IN SUBSECTION (H)  OF THIS SECTION.
A warrant may be issued if:
A. A REASONABLE SUSPICION OF CRIMINAL ACTIVITY; AND
B. A LIKELIHOOD THAT THE OPERATION OF THE DRONE WILL UNCOVER THE ACTIVITY.

2. A COURT MAY NOT ISSUE AN ORDER UNDER THIS SUBPARAGRAPH THAT IS IN EFFECT FOR A PERIOD LONGER THAN 48 HOURS.
3. EXTENSIONS OF AN ORDER UNDER THIS SUBPARAGRAPH MAY BE GRANTED FOR A PERIOD OF TIME THAT THE AUTHORIZING JUDGE DEEMS NECESSARY TO ACHIEVE THE PURPOSES FOR WHICH IT WAS GRANTED BUT NOT LONGER THAN 30 DAYS.
Other provisions include:
Only the target of the warrant should be subject to drone surveillance
Facial recognition is prohibited
Data collected on a home, individual, or area, other than the target, may not be disclosed for any purpose
Data violating the above must be deleted within 24 hours
Drones may not be equipped with weapons
Wide ranging exceptions, which would allow for surveillance without a warrant, include:
Immediate danger of death or serious physical injury to an individual
Conspiratorial activities that threaten the, "national security interest"
Conspiratorial activities characteristic of, "organized crime"
There are also reporting provisions - each June a report on drone usage is due to the General Assembly.
In the Senate - Hearing 3/06 at 1:00 p.m.