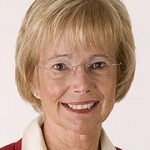 SB 271, sponsored by Senator Jacobs, proposes a $1,000 tax credit for those who home school their children.  On its face, it sounds like a positive thing for home schoolers.  However, there is a passage in the bill that should give pause to those who might otherwise support the bill:
(D) (1) THE COMPTROLLER, IN CONSULTATION WITH THE STATE DEPARTMENT OF EDUCATION, SHALL ADOPT REGULATIONS TO CARRY OUT THE PROVISIONS OF THIS SECTION.
The bill states that home schoolers must be compliant with the Code of Maryland (COMAR) 13A.10.01.01 THROUGH 13A.10.01.05.  What exactly does that mean?  Part of COMAR 13A.10.01.01 is,
C. Instruction Program. The home instruction program shall:

(1) Provide regular, thorough instruction in the studies usually taught in the public schools to children of the same age;
(Point of clarification - home schoolers are technically supposed to be compliant with COMAR sections, as above; this is no change.  The change is where this bill proposes to give the Maryland State Dept. of Education (MSDE) more oversight and that oversight would be determined by regulation, not legislation.)
If the government is brought further into home school instruction, what are the consequences?
Update after Senate hearing - word is the Senate bill is being amended.  We'll update when the amendments are incorporated.
This bill has a hearing on 1/29 at 1:45 p.m.
Send email to the

Senate Budget and Taxation Committee
(Click the send email icon now to pre-populate all the committee members' email addresses in your default email client.)