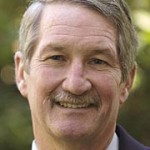 HB 366, sponsored by Delegate Lafferty, proposes, among other things, that landlords must not refuse to rent to someone on the basis of the source of income.  This income includes:
(2) "SOURCE OF INCOME" INCLUDES INCOME FROM:
(I) A LAWFUL PROFESSION, OCCUPATION, OR JOB;
(II) ANY GOVERNMENT OR PRIVATE ASSISTANCE, GRANT, LOAN, OR RENTAL ASSISTANCE PROGRAM, INCLUDING LOW–INCOME HOUSING ASSISTANCE CERTIFICATES AND VOUCHERS ISSUED UNDER THE UNITED STATES HOUSING ACT OF 1937;
The Housing Act of 1937 was amended in 1974 to include Section 8 vouchers.  Maryland code would change to read, in part (additions to existing code in CAPS):
20–702.

(a) It is the policy of the State:

(1) to provide for fair housing throughout the State to all, regardless of race, color, religion, sex, familial status, national origin, marital status, sexual orientation, disability, OR SOURCE OF INCOME; and
(2) to that end, to prohibit discriminatory practices with respect to residential housing by any person, in order to protect and insure the peace, health, safety, prosperity, and general welfare of all.
In the House - Hearing 2/27 at 1:00 p.m.
Send email to the

House Environmental Matters Committee
(Click the send email icon now to pre-populate all the committee members' email addresses in your default email client.)