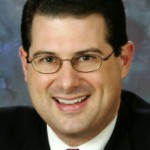 SB 468, sponsored by Senator Shank, proposes to require extensive, annual reporting on state or local agency asset seizures/forfeitures, by establishing Article - Criminal Procedure, 13-601.  Excluded from reporting are seizures/forfeitures resulting from joint state/federal investigations or task forces.  This bill is a good start to shine light on this oft-used government practice.
What is asset seizure or forfeiture?  This is a practice where law enforcement agencies take possession of real or personal property.  Per the Institute for Justice:
Property can be forfeited under a preponderance of the evidence standard; the government must merely prove it is more likely than not that the property was involved in a crime, a far lower standard than beyond a reasonable doubt.  Property owners are effectively "guilty until proven innocent"…. Despite the mandate that forfeiture proceeds go the general fund, state law enforcement, working with their federal partners, received more than $50 million in forfeiture revenue from 2000 to 2008.
As demonstrated in the language in the bill, assets may be forfeited even though a criminal case is not proved. Per the Baltimore Sun:
A Baltimore Sun review of 63 recent drug-related cases in Maryland showed that property was forfeited in 30 of them, even though court records showed no conviction.
There are actually cases of US/State v. [amount of money] or [object].  Proceeds from asset sales may pay for any number of things, including law enforcement salaries and benefits, vehicles, perks, etc.  The extent of this practice is shown in SB 468:
(B) ON AN ANNUAL BASIS, EACH LAW ENFORCEMENT AGENCY SHALL REPORT THE FOLLOWING INFORMATION ABOUT EACH INDIVIDUAL SEIZURE AND FORFEITURE COMPLETED BY THE AGENCY UNDER STATE FORFEITURE LAW AND FEDERAL FORFEITURE LAW:

(1) DATA ON SEIZURES AND FORFEITURES, INCLUDING:

(I) THE DATE THAT CURRENCY, VEHICLES, HOUSES, OR OTHER TYPES OF PROPERTY WERE SEIZED;
(II) THE TYPE OF PROPERTY SEIZED, INCLUDING YEAR, MAKE AND MODEL, AS APPLICABLE;
(III) THE TYPE OF ALLEGED CRIME ASSOCIATED WITH THE SEIZURE OF THE PROPERTY;
(IV) THE OUTCOME OF RELATED CRIMINAL ACTION, INCLUDING WHETHER CHARGES WERE BROUGHT, A PLEA BARGAIN WAS  REACHED, A CONVICTION WAS OBTAINED, OR AN ACQUITTAL WAS ISSUED;
(V) WHETHER THE PROCEDURE WAS A CRIMINAL FORFEITURE OR CIVIL FORFEITURE;
(VI) IF THE PROCEDURE WAS A CIVIL FORFEITURE, WHETHER THE PROCEDURE WAS ADMINISTRATIVE, JUDICIAL, OR OTHER;
(VII) WHETHER THE VENUE OF THE FORFEITURE CASE WAS AN ADMINISTRATIVE AGENCY, A SMALL CLAIMS COURT, A CIVIL COURT, A CRIMINAL COURT, OR ANY OTHER VENUE;
(VIII) WHETHER THE PROPERTY OWNER WAS REPRESENTED BY AN ATTORNEY IN THE FORFEITURE CASE;
(IX) THE MARKET VALUE OF THE PROPERTY SEIZED;
(X) THE GROSS AMOUNT RECEIVED FROM THE FORFEITURE;
(XI) THE TOTAL ADMINISTRATIVE AND OTHER EXPENSES  DEDUCTED AS PART OF THE FORFEITURE PROCESS;
(XII) THE NET AMOUNT RECEIVED FROM THE FORFEITURE;
(XIII) THE DISPOSITION OF THE PROPERTY FOLLOWING SEIZURE, INCLUDING WHETHER THE PROPERTY WAS:

1. RETURNED TO THE OWNER;
2. DESTROYED; OR
3. SOLD OR RETAINED AFTER FORFEITURE;

(XIV) THE DATE OF THE DISPOSITION OF PROPERTY; AND
(XV) WHETHER THE FORFEITURE RESULTED FROM AN ADOPTIVE SEIZURE; AND

(2) DATA ON EXPENDITURES OF FORFEITURE FUNDS BY THE LAW  ENFORCEMENT AGENCY, INCLUDING FUNDS SPENT ON

(I) CRIME, GANG, AND SUBSTANCE ABUSE PREVENTION  PROGRAMS;
(II) WITNESS PROTECTION;
(III) VICTIM REPARATIONS;
(IV) INFORMANT FEES AND BUY MONEY;
(V) REGULAR–TIME SALARIES, OVERTIME PAY, AND EMPLOYEE BENEFITS FOR PROSECUTORS;
(VI) REGULAR–TIME SALARIES, OVERTIME PAY, AND EMPLOYEE BENEFITS FOR SWORN LAW ENFORCEMENT AGENCY PERSONNEL OTHER THAN PROSECUTORS;
(VII) REGULAR–TIME SALARIES, OVERTIME PAY, AND EMPLOYEE BENEFITS FOR UNSWORN LAW ENFORCEMENT AGENCY PERSONNEL OTHER THAN PROSECUTORS;
(VIII) PROFESSIONAL OR OUTSIDE SERVICES, INCLUDING SERVICES RELATED TO AUDITING, COURT REPORTING, EXPERT WITNESSES, AND OTHER COURT COSTS;
(IX) TRAVEL AND MEALS;
(X) ENTERTAINMENT;
(XI) TRAINING;
(XII) CONFERENCES;
This bill has co-sponsors from both parties.
In the Senate - Hearing 2/25 at 1:00 p.m.
Send email to the

Senate Judicial Proceedings Committee
(Click the send email icon now to pre-populate all the committee members' email addresses in your default email client.)