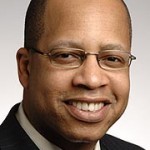 HB 640, sponsored by Delegate Tarrant, proposes to have non-paid interns' transportation costs.
(B) IF AN INTERN IS NOT ENTITLED TO WAGES FOR THE TIME SPENT IN THE INTERNSHIP, AN EMPLOYER SHALL REIMBURSE THE INTERN FOR TRANSPORTATION COSTS INCURRED BY THE INTERN BECAUSE OF THE INTERNSHIP.
This bill has co-sponsors from both political parties.
In the House - Hearing 2/18 at 1:00 p.m.
Send email to the

House Economic Matters Committee
(Click the send email icon now to pre-populate all the committee members' email addresses in your default email client.)