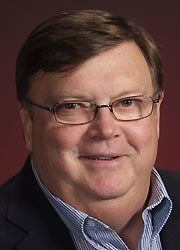 2016 HB 466 proposes to assume former and retired law enforcement officers have a, "good and substantial reason" to get a State issued handgun permit, an assumption not afforded to other Marylanders.
Currently, each Marylander applying for a handgun license must prove he, under Public Safety Article 5–306.,
(ii) has good and substantial reason to wear, carry, or transport a handgun, such as a finding that the permit is necessary as a reasonable precaution against apprehended danger.
This legislation proposes:
(E) AN APPLICANT FOR A PERMIT IS PRESUMED TO HAVE A GOOD AND SUBSTANTIAL REASON TO WEAR, CARRY, OR TRANSPORT A HANDGUN IF THE APPLICANT:

(1) IS A FORMER OR RETIRED LAW ENFORCEMENT OFFICER WHO SEPARATED OR RETIRED FROM SERVICE IN GOOD STANDING WITH A LAW ENFORCEMENT AGENCY OF THE UNITED STATES, THE STATE, OR ANY LOCAL LAW ENFORCEMENT AGENCY IN THE STATE;

(2) WAS ASSIGNED IN THE STATE DURING EMPLOYMENT AS A LAW ENFORCEMENT OFFICER; AND

(3) IS A RESIDENT OF THE STATE.
"All animals are equal, but some animals are more equal than others."  ― George Orwell, Animal Farm
Send email to the

House Judiciary Committee
(Click the send email icon now to pre-populate all the committee members' email addresses in your default email client.)