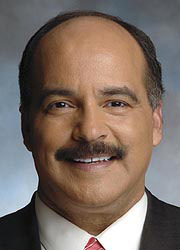 2016 HB 491 proposes to make the government pay restitution to people with property damage resulting from execution of some search warrants in selected circumstances.
(F) (1) IF THE EXECUTION OF A SEARCH WARRANT RESULTS IN DAMAGE TO THE PROPERTY SEARCHED, THE LAW ENFORCEMENT AGENCY OF THE AFFIANT TO THE SEARCH WARRANT SHALL PAY TO THE PROPERTY OWNER THE REASONABLE EXPENSES REQUIRED TO RESTORE THE PROPERTY TO THE CONDITION IT WAS IN BEFORE THE SEARCH WHEN:

(I) NO EVIDENCE WAS RECOVERED RELEVANT TO THE SEARCH WARRANT; OR

(II) THE SEARCH WAS EXECUTED ON THE WRONG PROPERTY
While this seems only right, it's not current practice.  You may remember the case of the Mayor of Berwyn Heights - his home raided by a SWAT team, dogs killed, family handcuffed for hours.  The raid was fraught with errors and the Mayor's family did nothing wrong.  His case led to the airing of many more issues with these raids, including warrants served at wrong addresses (even killing their dogs) and uncompensated property damage.
Hearing 2/16 at 1:00 p.m.
Send email to the

House Judiciary Committee
(Click the send email icon now to pre-populate all the committee members' email addresses in your default email client.)
ETA:  While the bill proposes government reimbursement, there is no proposed source for this money.  If the errors are on the police and the problems aren't cured, then it's most likely taxpayer money will be the funding source.  That is wholly unfair to taxpayers.