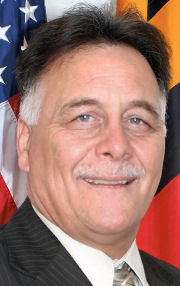 2016 SB 500, also proposed in the 2015 session, proposes to establish a Francis Scott Key Bridge Authority.  Currently, The FSK Bridge toll is $4.00 (those with a MD EZ Pass transponder pay less); the bridge is maintained by the MdTA. Since this bill is a repeat, the 2015 Fiscal and Policy note is available.  Highlights:
To finance the cost of the bridge, the authority is authorized to issue revenue bonds, notes, or other evidence of obligation, payable solely from the rentals, rates, fees, and tolls the authority is empowered to impose.

The authority may issue bonds to refinance all or any part of the cost of the bridge without the approval of the General Assembly, and may issue additional revenue bonds if a deficiency exists.

By transferring responsibility from MDTA to the authority, toll revenue from the Francis Scott Key Bridge that is currently used to finance all MDTA transportation facilities projects is retained by the authority for Francis Scott Key Bridge purposes only. MDTA advises that rating agencies frequently refer to the consolidated structure of MDTA as a strength because expenses and revenues of all facilities are shared. MDTA further advises that stand-alone authorities often receive lower ratings, thus increasing borrowing costs.
Send email to the

Senate Finance Committee
(Click the send email icon now to pre-populate all the committee members' email addresses in your default email client.)