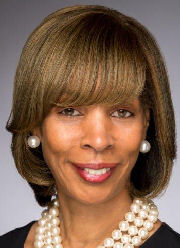 2016 SB 504 proposes to criminalize government employees using sex, or lack thereof, to withhold government services. Apparently, there is a reason for this bill.
(B) A STATE OFFICIAL, A LOCAL OFFICIAL, OR A PERSON WHO IS EMPLOYED BY OR UNDER CONTRACT WITH THE STATE OR A LOCAL GOVERNMENT UNIT MAY NOT INDUCE OR ATTEMPT TO INDUCE ANOTHER PERSON TO ENGAGE IN VAGINAL INTERCOURSE OR A SEXUAL ACT BY THREATENING TO WITHHOLD GOVERNMENTAL SERVICES TO WHICH THE OTHER PERSON IS ENTITLED.

(C) A PERSON WHO VIOLATES THIS SECTION IS GUILTY OF A FELONY AND ON CONVICTION IS SUBJECT TO IMPRISONMENT NOT EXCEEDING 10 YEARS.
Hearing 2/17 at 1:00 p.m.
Send email to the

Senate Judicial Proceedings Committee
(Click the send email icon now to pre-populate all the committee members' email addresses in your default email client.)