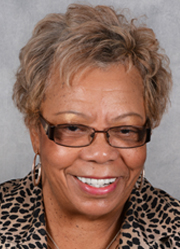 2016 SB 333 proposes to require restaurants serve only certain beverages to children via a restaurant's children's menu.
(A) EXCEPT AS PROVIDED IN SUBSECTION (B) OF THIS SECTION, A RESTAURANT THAT OFFERS A CHILDREN'S MENU OF MEAL OPTIONS OR OFFERS A MEAL THAT IS REPRESENTED AS A CHILD'S MEAL MAY INCLUDE ONLY BOTTLED WATER, LOW–FAT MILK, OR 100% FRUIT JUICE AS A BEVERAGE IN THE PRICE OF THE MENU OPTION OR MEAL.

(B) A RESTAURANT MAY OFFER ANY LAWFUL NONALCOHOLIC BEVERAGE TO A MINOR FOR A CHARGE.
The fiscal and policy note for this bill is not yet posted.  However, since this bill is a repeat from 2015, the fiscal note is de facto available.  In part, it says,
A food establishment licensee that violates any law or regulation relating to food establishments is guilty of a misdemeanor and on conviction is subject to a fine of up to $1,000 and/or up to 90 days imprisonment for a first violation. For a second violation, the
maximum penalty is a $2,500 fine and/or one year imprisonment. In addition, a violator is subject to a civil penalty of up to $5,000, to be collected by the District Court for any county, and may be enjoined from continuing the violation. Each day is a separate violation.
"No one believes more firmly than Comrade Napoleon that all animals are equal. He would be only too happy to let you make your decisions for yourselves. But sometimes you might make the wrong decisions, comrades, and then where should we be?"
― George Orwell, Animal Farm
Hearing 2/18 at 1:00 p.m.
Send email to the

Senate Finance Committee
(Click the send email icon now to pre-populate all the committee members' email addresses in your default email client.)