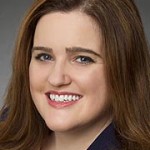 2016 HB 740 proposes a new, State administered, family and medical leave insurance fund.  This detailed legislation is beyond the scope of this post.  Highlights follow.
THERE IS A FAMILY AND MEDICAL LEAVE INSURANCE FUND.
The primary source of said fund is mandatory employee contributions.
(A) BEGINNING ON JANUARY 1, 2017, EACH EMPLOYEE SHALL PAY TO THE SECRETARY CONTRIBUTIONS FOR THE FUND ON WAGES FOR EMPLOYMENT THAT IS PERFORMED FOR AN EMPLOYER.

(B) (1) SUBJECT TO PARAGRAPH (2) OF THIS SUBSECTION, THE SECRETARY SHALL ESTABLISH IN REGULATION THE RATE OF CONTRIBUTION AN EMPLOYEE IS REQUIRED TO PAY UNDER SUBSECTION (A) OF THIS SECTION.
Those asking for benefits under this fund:
(A) BEGINNING ON JULY 1, 2018, TO BE ELIGIBLE FOR BENEFITS, A COVERED EMPLOYEE MUST BE TAKING PARTIALLY PAID OR UNPAID LEAVE FROM EMPLOYMENT BECAUSE THE COVERED EMPLOYEE:
Many reasons for family and personal leave are covered by the fund.  The weekly benefit amount is no less than $50 and no more than $1,000 (adjusted each year).
Hearing 3/01 at 1:00 p.m.
Send email to the

House Economic Matters Committee
(Click the send email icon now to pre-populate all the committee members' email addresses in your default email client.)