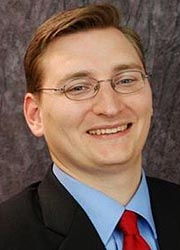 2016 SB 161, sponsored by Senator Hough, proposes positive reform to the harsh practice of civil asset forfeiture. Simply put, asset forfeiture is a practice whereby law enforcement can take a person's property, even if the person isn't charged with a crime.
Current federal Maryland code allows police to take assets and keep them even if the owner is not convicted of, or charged with, a crime.  It is up to the person to prove a negative - that the property is not associated with controlled dangerous substances.  Often, law enforcement claim larger amounts of cash are associated with drugs.  While Maryland's code is supposed to eliminate a profit motive for law enforcement, the Institute for Justice finds:
Despite the mandate that forfeiture proceeds go the general fund, state law enforcement, working with their federal partners, received more than $50 million in forfeiture revenue from 2000 to 2008.
The way police departments receive funds is through a process called, "equitable sharing":
Federal forfeiture law makes the problem worse with so-called "equitable sharing."  Under these arrangements, state officials can hand over forfeiture prosecutions to the federal government and then receive up to 80 percent of the proceeds—even when state law bans or limits the profit incentive.
In 2014, law enforcement seized $122,640 from a real estate developer at BWI.  A TSA agent searched the person's carry on bag and found money.  A non-certified drug sniffing dog alerted on the money (90% of all US currency has traces of cocaine).  The case is, "United States of America v $122,640 in US Currency."  Note that law enforcement found no drugs and did not charge the money's owner with any crime.
SB 161 proposes to change this practice in Maryland:
(G) A LAW ENFORCEMENT AGENCY OR PROSECUTING AUTHORITY MAY NOT DIRECTLY OR INDIRECTLY TRANSFER OR REFER SEIZED PROPERTY TO A FEDERAL GOVERNMENT AGENCY OR LAW ENFORCEMENT AUTHORITY FOR FORFEITURE UNDER FEDERAL LAW UNLESS:

(1) THE PROPERTY INCLUDES SEIZED CASH IN EXCESS OF $50,000;

AND

(2) A CRIMINAL CASE RELATED TO THE SEIZURE IS PROSECUTED IN THE FEDERAL COURT SYSTEM UNDER FEDERAL LAW.
Also:
(1) PROPERTY DESCRIBED IN § 12–102(A)(4), (10), OR (11) OF THIS SUBTITLE MAY BE FORFEITED IF:

(I) THE PROPERTY IS CLAIMED TO BE OWNED BY A PERSON  WHO IS CONVICTED OF VIOLATING THE CONTROLLED DANGEROUS SUBSTANCES LAW;

AND

(II) THE STATE ESTABLISHES BY CLEAR AND CONVINCING EVIDENCE THAT THE PROPERTY IS AN INSTRUMENTALITY OF THE OFFENSE OR PROCEEDS DERIVED FROM THE OFFENSE OF WHICH THE PERSON IS CONVICTED.
SB161 also includes reporting requirements, detailing the date of each seizure, property seized, type of alleged crime, outcome of charge (or non charge), where seized, government receipts from seized property, and much more.
Send email to the

Senate Judicial Proceedings Committee
(Click the send email icon now to pre-populate all the committee members' email addresses in your default email client.)
ETA:  The General Assembly voted on 1/21/16 to override the Governor's veto of 2015 SB 528.  2016 SB 161 will likely be amended to take 2015's SB 528 changes into account.