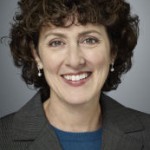 2017 HB 255, sponsored by Delegate Hettleman, alters State Article – Criminal Procedure
11–926.
The two main additions are:
 The health care provider who tends to a victim of sexual assault will be required to provide:
"WRITTEN INFORMATION DESCRIBING THE LAWS AND POLICIES GOVERNING THE TESTING, PRESERVATION, AND DISPOSAL OF A SEXUAL ASSAULT  EVIDENCE COLLECTION KIT."
2.  Government agencies must keep rape kits for a minimum of 20 years.
(1) A LAW ENFORCEMENT AGENCY, GOVERNMENT AGENCY, OR HEALTH CARE PROVIDER MAY NOT DESTROY OR DISPOSE OF A SEXUAL ASSAULT EVIDENCE COLLECTION KIT OR OTHER CRIME SCENE EVIDENCE RELATING TO A SEXUAL ASSAULT WITHIN 20 YEARS AFTER THE EVIDENCE IS COLLECTED.
An article in the Baltimore Sun addresses some issues in government treatment of sexual assault cases and evidence.
In the House - Hearing 2/07 at 1:00 p.m.
Send email to the

House Judiciary Committee
(Click the send email icon now to pre-populate all the committee members' email addresses in your default email client.)