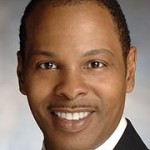 HB 116, proposed by Delegate Conaway, proposes that law enforcement officers wear video cameras.  Since the purpose of law enforcement, as part of government, is to protect the People's rights, this legislation is a step in the right direction.  However, this bill needs to be amended before it may serve to protect the People.
(C) (1) A LAW ENFORCEMENT OFFICER SHALL WEAR A VIDEO  CAMERA AFFIXED TO THE LAW ENFORCEMENT OFFICER'S UNIFORM WHILE ON DUTY.
(2) (I) THE VIDEO CAMERA SHALL RECORD ANY INTERACTION BETWEEN A LAW ENFORCEMENT OFFICER AND A MEMBER OF THE PUBLIC.
(II) THE VIDEO CAMERA MAY NOT MAKE AN AUDIO RECORDING.
In order to protect the People, it is important for us to hear what the interaction in addition to viewing the encounter from the officer's perspective.
(3) A LAW ENFORCEMENT AGENCY SHALL PRESERVE A RECORDING MADE BY A VIDEO CAMERA UNDER THIS SECTION FOR AT LEAST 30 CALENDAR DAYS.
This section does not provide a date by which the recording should be destroyed.  Given the low cost of digital storage, these recordings could be stored indefinitely and still comply with the law, as written.
(D) A LAW ENFORCEMENT AGENCY SHALL DEVELOP POLICIES AND PROCEDURES TO EXECUTE THE PROVISIONS OF THIS SECTION.
No government agency should ever be in charge of overseeing itself.  If police are in charge of developing policies for its officers' recording of the People, there will always be exceptions.  Exceptions are not in the best interest of the People.  Police should never be able to turn the camera off.  Additionally, the ACLU raises many valid concerns.  These concerns should be addressed by legislation, not left up to the police department.
Overall, police wearing on-person cameras to record their interactions with the People is a good thing.  One article cited encouraging statistics:
Officers used force 25 times, down from 61 over the previous 12 months. And those wearing cameras accounted for eight of those incidents.
Overall, this legislation is a good start, but it should be amended, at a minimum, to:
Include audio
Limit the number of days for which the recording may be stored (unless subpoenaed)
Require that officers cannot disable the camera
Any rules regarding the cameras' use need to be addressed by the legislature, not left to the agency itself
Hearing 1/28 at 1:00 p.m.
Send email to the

House Judiciary Committee
(Click the send email icon now to pre-populate all the committee members' email addresses in your default email client.)