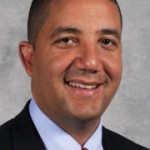 HB 201, sponsored by Delegate Mitchell, proposes to increase, by $5 (an 18% increase), the court cost for traffic cases, including parking and impounding cases.  Costs,
(ii) Shall also be applicable to those cases in which the defendant elects to waive the defendant's right to trial and pay the fine or penalty deposit established by the Chief Judge of the District Court by administrative  regulation.
The $5 increase?
(3) $3 PER CASE INTO THE DISTRICT COURT ELECTRONIC CITATION FUND ESTABLISHED UNDER § 4–110 OF THE CRIMINAL PROCEDURE  ARTICLE; AND
(4) $2 PER CASE TO THE ARRESTING LAW ENFORCEMENT AGENCY  TO DEFRAY EXPENSES RELATING TO THE ESTABLISHMENT AND MAINTENANCE OF ELECTRONIC CITATIONS.
Hearing 1/29 at 1:00 p.m.
Send email to the

House Judiciary Committee
(Click the send email icon now to pre-populate all the committee members' email addresses in your default email client.)