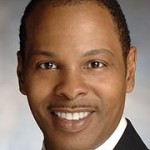 HB 214, sponsored by Delegate Conaway, is,
FOR the purpose of establishing that an occupant of a dwelling is justified in using any degree of physical force, including deadly physical force, against another person when the other person has made an unlawful entry into the dwelling….
Added to existing law would be:
(B) (1) AN OCCUPANT OF A DWELLING IS JUSTIFIED IN USING ANY DEGREE OF PHYSICAL FORCE, INCLUDING DEADLY PHYSICAL FORCE, AGAINST ANOTHER PERSON WHEN:

(I) THE OTHER PERSON HAS MADE AN UNLAWFUL ENTRY INTO THE DWELLING; AND
(II) THE OCCUPANT HAS A REASONABLE BELIEF THAT THE OTHER PERSON:

1. A. HAS COMMITTED A CRIME IN THE DWELLING IN ADDITION TO THE UNLAWFUL ENTRY; OR
B. IS COMMITTING OR INTENDS TO COMMIT A CRIME AGAINST A PERSON OR PROPERTY IN ADDITION TO THE UNLAWFUL ENTRY; AND
2. MIGHT USE PHYSICAL FORCE, NO MATTER HOW SLIGHT, AGAINST AN OCCUPANT.

(3) THE PROVISIONS OF THIS SECTION DO NOT APPLY IF THE  PERSON WHO IS NOT THE OCCUPANT IS:

(I) A LAW ENFORCEMENT OFFICER, FIREFIGHTER, OR  EMERGENCY RESPONSE PERSONNEL PERFORMING OFFICIAL DUTIES; OR
(II) A PERSON WITH EXPRESS PERMISSION TO ENTER THE  DWELLING.
Hearing 1/28 at 1:00 p.m.
Send email to the

House Judiciary Committee
(Click the send email icon now to pre-populate all the committee members' email addresses in your default email client.)