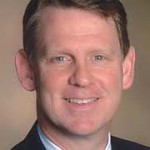 SB 421, sponsored by Senator Kittleman, proposes to prohibit a member of the General Assembly from utilizing the lodging per diem if the member lives fewer than 50 miles from the State House.  This is a good bill.
This addresses the issue of Delegates and Senators who charge the taxpayers for hotel rooms even when they live close by, as is the case with two Anne Arundel County representatives as well as most of the Baltimore City delegation.  Maryland Legislative Watch has a top level summary of 2013′s session expense reports for meals, lodging, and mileage.
IF THE RESIDENCE OF A MEMBER OF THE GENERAL ASSEMBLY IS LOCATED LESS THAN 50 MILES FROM THE STATE HOUSE, THE MEMBER MAY NOT USE THE GENERAL ASSEMBLY HOUSING ALLOWANCE TO PAY FOR HOUSING UNLESS:
(1) THE MEMBER IS USING THE ALLOWANCE DURING THE LAST 2 WEEKS OF A GENERAL ASSEMBLY SESSION; AND
(2) THE MEMBER RECEIVES AUTHORIZATION FROM THE MEMBER'S PRESIDING OFFICER.
Send email to the

Senate Rules Committee
(Click the send email icon now to pre-populate all the committee members' email addresses in your default email client.)