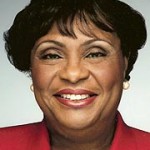 HB 527, sponsored by Delegate B. Robinson proposes to require employers to provide employees with earned sick leave.  This bill would add, among other things, Article 3-1203 to the Maryland Labor and Employment Article.  In part, this reads:
(A) AN EMPLOYER SHALL PROVIDE AN EMPLOYEE WITH EARNED SICK LEAVE THAT IS PAID AT THE SAME RATE AND WITH THE SAME BENEFITS AS THE EMPLOYEE NORMALLY EARNS.
(B) THE EARNED SICK LEAVE PROVIDED UNDER SUBSECTION (A) OF THIS SECTION SHALL ACCRUE AT A RATE OF AT LEAST 1 HOUR FOR EVERY 30 HOURS AN EMPLOYEE WORKS.
For a full time (40 hour/week, 2,080 hours per year) employee, this would equate to 8.6 days per year.
(D) AT THE BEGINNING OF A CALENDAR YEAR, AN EMPLOYER MAY AWARD TO AN EMPLOYEE THE FULL AMOUNT OF EARNED SICK LEAVE THAT AN EMPLOYEE WOULD EARN OVER THE COURSE OF THE CALENDAR YEAR RATHER THAN AWARDING THE LEAVE AS THE LEAVE ACCRUES DURING THE CALENDAR YEAR.
The bill defines when earned sick leave may be used, the maximum time that may be required to carry over each year, documentation that may/may not be requested by the employer, statute of limitations for legal action arising from this Article, etc.
In the House - Hearing 2/18 at 1:00 p.m.
Send email to the

House Economic Matters Committee
(Click the send email icon now to pre-populate all the committee members' email addresses in your default email client.)