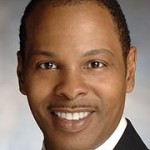 HB 67, sponsored by Delegate Conaway, proposes to change the circumstances under which, "self defense" may be claimed in a court proceeding.  The bill adds the following language to Maryland code:
1–402.

A PERSON CHARGED WITH A CRIME UNDER THIS ARTICLE MAY ASSERT THE DEFENSE OF SELF–DEFENSE ONLY IF THE PERSON, WHEN ATTACKED:

(1) DID NOT HAVE THE ABILITY TO RETREAT OR ESCAPE THE DANGER; OR
(2) COULD NOT RETREAT OR ESCAPE THE DANGER WHILE MAINTAINING THE PERSON'S SAFETY.
This bill is likely a reaction to the controversy over, "stand your ground" laws.
Hearing 1/28, 1:00 p.m.  HEARING CANCELED
Click on the email icon to the left to email the Judiciary committee and let them know how you feel about this bill.
(Click the send email icon now to pre-populate all the committee members' email addresses in your default email client.)