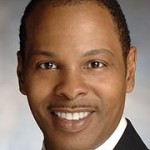 HB 22, sponsored by Delegate Conaway, proposes to prohibit Baltimore City from enacting an ordinance that eliminates or limits, "a certain common law requirement that a person retreat from an attack".  This bill would add this language to Maryland code:
12–904.
BALTIMORE CITY MAY NOT ADOPT AN ORDINANCE THAT ELIMINATES OR LIMITS THE COMMON LAW REQUIREMENT THAT A PERSON RETREAT FROM AN ATTACK UNLESS THE PERSON:

(1) DID NOT HAVE THE ABILITY TO RETREAT OR ESCAPE THE DANGER; OR
(2) COULD NOT RETREAT OR ESCAPE THE DANGER WHILE MAINTAINING THE PERSON'S SAFETY.
This bill is likely related to the, "Stand your ground" law controversy.
Hearing 1/28, 1:00 p.m.  HEARING CANCELED
Click on the email icon to the left to email the Judiciary committee about this bill.  Others who share your opinion likely aren't taking the time to write - if you do, your voice will be heard.
(Click the send email icon now to pre-populate all the committee members' email addresses in your default email client.)