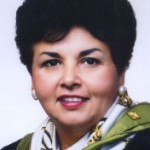 HB 29, proposed by Delegate Gutierrez, proposes to give illegal immigrants special privileges.  One of the proposed changes to existing law:
(B) WHEN AN INDIVIDUAL BECOMES ELIGIBLE FOR RELEASE FROM  STATE OR LOCAL CUSTODY, A LAW ENFORCEMENT OR ANY OTHER  GOVERNMENT OFFICIAL MAY NOT CONTINUE TO DETAIN THE INDIVIDUAL ON THE BASIS OF AN IMMIGRATION DETAINER.
At present, it is a crime to be in this country illegally.  Releasing this person from custody even though there is a current detainer, allows a group of people to be exempt from current, codified law.
Further,
(D) A LAW ENFORCEMENT OFFICIAL MAY NOT STOP, ARREST, SEARCH, OR DETAIN AN INDIVIDUAL FOR THE PURPOSE OF INVESTIGATING A SUSPECTED IMMIGRATION VIOLATION OR BASED ON AN ADMINISTRATIVE WARRANT IN THE NATIONAL CRIME INFORMATION CENTER DATABASE.
An administrative warrant, per Cornell Law, is,
A warrant issued by a judge on the application of an administrative agency.
If administrative warrants are enforced on only some of us, those who are exempt from such warrants are held to a different standard than the rest of us.
Hearing 1/28, 1:00 p.m.  HEARING CANCELED
Click on the email icon to the left to email the Judiciary committee know your opinion on this bill.
(Click the send email icon now to pre-populate all the committee members' email addresses in your default email client.)