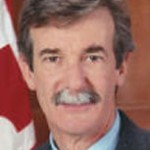 SB 28, sponsored by Senator Frosh, proposes to reduce the burden of proof for peace orders and protective orders from "clear and convincing" to "a preponderance of the evidence".  Per the Legal Information Institute at Cornell University, the difference between the two standards:
A medium level of burden of proof which is a more rigorous standard to meet than the preponderance of the evidence standard, but a less rigorous standard to meet than proving evidence beyond a reasonable doubt. In order to meet the standard and prove something by clear and convincing evidence, a party must prove that it is substantially more likely than not that it is true. This standard is employed in both civil and criminal trials.
This bill would make it a little easier for Marylanders to obtain protective orders or peace orders.  This has good and bad points.
In Maryland, a judge may include certain orders in a protective order under Family Law Article 4-506, including,
(9)      award emergency family maintenance as necessary to support any person eligible for relief to whom the respondent has a duty of support under this article, including an immediate and continuing withholding order on all earnings…

(10)      award temporary use and possession of a vehicle jointly owned by the respondent and a person eligible for relief…

(12)      order the respondent to surrender to law enforcement authorities any firearm in the respondent's possession for the duration of the protective order
Send email to the

Senate Judicial Proceedings Committee.
(Click the send email icon now to pre-populate all the committee members' email addresses in your default email client.)