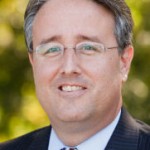 2017 SB 928 and HB 1185 sponsored by Senator Madaleno and Delegate Anderson, respectively, propose cannabis sales and production, heavily regulated by the State.  In addition to this, "legalization" bill, there is companion legislation for other cannabis taxation and regulation schemes.
This bill is very long so following are some highlights.  This bill proposes:
Add a civil punishment ($100) for vaporization of cannabis in a public place
Removes cannabis from offenses where a citizen's property may be seized/taken by the State
Removes the, "use or possession of less than 10 grams of marijuana" language and replaces with, "smoking or vaporizing cannabis in a public place"
Establishes that a, "cannabis cultivation facility" is regulated by the State, with the Comptroller to write these regulations
Establishes that a, "Cannabis Product Manufacturer" and a "Craft Cannabis Cultivator" is regulated by the State with the Comptroller to write these regulations
Establishes that a, "personal use" amount of cannabis is, "1 OUNCE OR LESS OF CANNABIS IN DRIED PLANT FORM; 5 GRAMS OR LESS OF HASHISH OIL, GEL, OR SOLID EXTRACTS; 12 SERVINGS OF CANNABIS COMBINED WITH FOOD OR BEVERAGE PRODUCTS; 72 OUNCES OF CANNABIS IN A CREAM, GEL, OR LIQUID; OR A COMBINATION OF THE ABOVE" (abridged)
Anyone purchasing cannabis products must be 21 or older
Violating the regulations for cannabis cultivation may result in a misdemeanor conviction, jail time, and/or a fine
Testing positive for the active ingredient in cannabis would no longer be a termination offense for state and local government employees or potential employees (subject to federal regulations)

CULTIVATING SIX OR FEWER CANNABIS

PLANT

S, NO MORE THAN

THREE OF WHICH MAY BE MATURE, FLOWERING PLANTS, AND POSSESSING THE CANNABIS PRODUCED BY THE PLANTS ON THE PREMISES WHERE

THE PLANTS WERE GROWN would no longer be a crime

Some records for those convicted of cannabis offenses would be expunged
Potential retailers would apply to the State, with a non-refundable fee not to exceed $5,000 and retailers would be subject to these and not yet written regulations.  Retail licenses would cost $10,000.
Cannabis cultivator applications fees would not exceed $5,000 and license fees would be $10,000
And:
THE COMPTROLLER SHALL ISSUE REGULATIONS FOR APPLICATIONS FOR  CANNABIS PRODUCT MANUFACTURER REGISTRATION THAT INCLUDE:

(1) ESTABLISHING THE MAXIMUM AMOUNT OF  TETRAHYDROCANNABINOL (THC) THAT MAY BE ALLOWED IN A SINGLE SERVING OF  A CANNABIS–INFUSED EDIBLE PRODUCT;

(2) LIMITING AN INDIVIDUAL PACKAGE OF A CANNABIS–INFUSED  EDIBLE PRODUCT TO A SINGLE SERVING;

(3) MANDATING OPAQUE AND CHILD–RESISTANT PACKAGING FOR A  CANNABIS–INFUSED EDIBLE PRODUCT;

(4) REQUIRING THE DISSEMINATION OF EDUCATIONAL MATERIALS  TO CONSUMERS WHO PURCHASE CANNABIS–INFUSED EDIBLE PRODUCTS,  INCLUDING INFORMATION REGARDING THE LENGTH OF TIME IT TAKES THE  PRODUCT TO TAKE EFFECT; AND

(5) REQUIRING THAT A RETAIL CANNABIS–INFUSED EDIBLE  PRODUCT BE CLEARLY IDENTIFIABLE, WITH A STANDARD SYMBOL INDICATING THAT  THE PRODUCT CONTAINS CANNABIS.
This bill is 53 pages and includes many regulations.  It also leaves it to the Comptroller to develop many more regulations.  Given that the minimum purchase age is twenty one, the companion taxation bills and to be determined regulations for sellers, the ramifications of this bill are unknown.
These cross-filed bills will be heard in committee in early March.
Send email to the

House Judiciary Committee
(Click the send email icon now to pre-populate all the committee members' email addresses in your default email client.)
Send email to the

Senate Judicial Proceedings Committee
(Click the send email icon now to pre-populate all the committee members' email addresses in your default email client.)