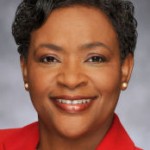 HB 151, sponsored by Delegate Jones, proposes to expand the Department of Juvenile Services (DJS) Child in Need of Supervision Pilot Program.  At present, this program is in five, "pilot communities":  Baltimore City; Baltimore County, Prince Georges County; Cecil County; Montgomery County.  This bill will increase the number of counties in the program by two per year, until all counties are covered:
(I) BEGINNING JULY 1, 2014, THE SECRETARY OF JUVENILE SERVICES SHALL ESTABLISH A DEPARTMENT OF JUVENILE SERVICES CHILD IN NEED OF SUPERVISION PILOT PROGRAM IN TWO ADDITIONAL COUNTIES EACH YEAR UNTIL THE PILOT PROGRAM IS AVAILABLE IN EVERY COUNTY IN THE STATE.
If a juvenile is in this program, DJS may have access to records, including,
(i) Academic records;
(ii) Medical records; and
(iii) Psychiatric records;
And DJS workers will,
(1) Meet with a child referred to the provider and the child's parents or guardians at least two and not more than six times to discuss the child's:

(i) School performance;
(ii) Family interactions;
(iii) Relationships with peers; and
(iv) Emotional and physical health, including drug and alcohol use;

(3) Conduct an assessment of the child; and
(4) Establish a case plan and a case record for the provision of services to the child, including:

(i) Family counseling;
(ii) Educational advocacy;
(iii) Drug and alcohol counseling;
(iv) Sex education;
(v) After–school programs;
(vi) Truancy and dropout prevention;
(vii) Transitional living services;
(viii) Mediation services;
(ix) Employment and job training services;
(x) Alternative school placement; and
(xi) Drug and alcohol counseling for the parents, guardians, or other family members of the child.
Hearing 1/23 at 2:00 p.m.
Click on the email icon to the left to email the Judiciary committee about this bill.  Others who share your opinion likely aren't taking the time to write - if you do, your voice will be heard.
(Click the send email icon now to pre-populate all the committee members' email addresses in your default email client.)