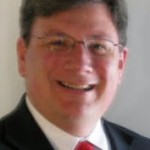 HB 28/SB 443, sponsored by Delegate McDermott and Senator Colburn, respectively, propose to join Ohio in making a felony out of a hidden compartment in a car, subject to up to 2 years in prison, a fine up to $10,000, and forfeiture of the vehicle.
(A) (1) IN THIS SECTION, "HIDDEN COMPARTMENT" MEANS AN  ENCLOSURE THAT IS:
(I) INTEGRATED INTO OR ATTACHED TO A MOTOR VEHICLE IN A MANNER INTENDED TO CONCEAL ITS PRESENCE IN THE MOTOR VEHICLE AND PREVENT ITS DISCOVERY; AND
(II) DESIGNED AND INTENDED TO BE USED TO CONCEAL OR PREVENT THE DISCOVERY OF A PERSON OR CONTRABAND.
Design and intent are subjective - a box can be used to ship just about anything, just as a compartment can hold many things.  This bill is so bad that it actually says that law enforcement may just assume the compartment had contraband, even when no contraband is found,
(C) FOR PURPOSES OF THIS SECTION, THE INTENT TO USE AN ENCLOSURE TO HIDE A PERSON OR CONTRABAND MAY BE INFERRED BY THE DISCOVERY, IN THE ENCLOSURE, OF:
(1) A PERSON OR CONTRABAND; OR
(2) EVIDENCE OF THE EARLIER PRESENCE OF A PERSON OR CONTRABAND.
90% of all paper currency in the US has cocaine residue.  Should someone who operates a cash business (e.g. liquor store, vending machine operator) want to hide said cash from easy detection, that person can be swept up under this law.
If a compartment is found and the person is convicted of having a compartment,
(2) (I) A MOTOR VEHICLE INVOLVED IN A VIOLATION OF § 22–419 OF THIS ARTICLE IS SUBJECT TO SEIZURE.
This law exists in Ohio.  A man was arrested for having a hidden compartment - the compartment was empty.
A hidden compartment may be built into a vehicle for any reason at any time - because the vehicle owner would like a compartment.  This is the vehicle owner's prerogative as it is HIS property.
House Judiciary Hearing 1/29 at 1:00 p.m. - update 1/30/14:  word is that Delegate McDermott withdrew the bill.  The committee and sponsor heard from many Marylanders on the subject, proving that Marylanders have power when they make themselves heard!
Update 2/8/14 - bill withdrawn, officially.
Update: In the Senate - Unfavorable Report by Judicial Proceedings; Withdrawn
Update: In the House - Unfavorable Report by Judiciary; Withdrawn