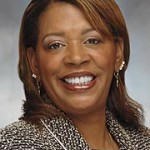 SB 447, sponsored by Senator Conway, is a good bill that adds clients of General Assembly members to the list of associations under, "close economic association".  In a nutshell, this means that if legislation would benefit a client,
(2) The conflict disqualifies the legislator from participating in any legislative action, or otherwise attempting to influence any legislation, to which the conflict relates.
Language added to existing law adds this relationship to, "close economic association",
CLIENT, INCLUDING A CLIENT OF A PARTNERSHIP, LIMITED LIABILITY PARTNERSHIP, OR LIMITED LIABILITY CORPORATION IN WHICH THE LEGISLATOR HAS INVESTED CAPITAL OR OWNS AN INTEREST;
Hearing 2/06 at 1:00 p.m.
Send email to the

Senate Education, Health, and Environmental Affairs Committee
(Click the send email icon now to pre-populate all the committee members' email addresses in your default email client.)