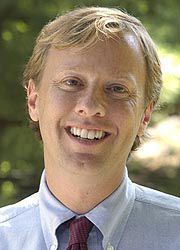 2016 SB 41, proposed by Senator Brochin, proposes to repeal the possible jail sentence for someone pulled over while driving on a suspended license (whether suspended by Maryland or another state).  Sections in brackets [ ] are proposed deleted/repealed from current Maryland Transportation Article 27–101.:
[§ 16–303(h) ("Licenses suspended under certain provisions of Code");

(13) § 16–303(i) ("Licenses suspended under certain provisions of the traffic laws or regulations of another state");…]
Taxpayers' cost of jailing/imprisoning people in Maryland was $836.2 million in 2012 per VERA.  Jail and prison costs include personnel, pensions (currently not fully funded), buildings, retiree health care (very underfunded), and so much more.
Reasons for driver license suspension in Maryland range from not paying a citation timely (e.g. not wearing a seat belt, speeding, MVA notices sent to old address) to child support non-compliance.  This legislation, if passed, would not repeal any possible sentence for alcohol related offenses.
Hearing 1/19 at 1:00 p.m.
Send email to the

Senate Judicial Proceedings Committee
(Click the send email icon now to pre-populate all the committee members' email addresses in your default email client.)