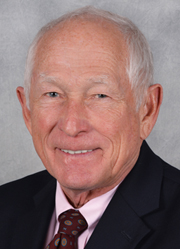 2016 SB 3, sponsored by Senator Astle, proposes to raise the salary of the liquor board attorney from $20,000 to $90,000. Proposed repeals are in brackets [ ], CAPS and bold are proposed changes.
[(iii)] 3. A. Shall employ an attorney at an annual salary of [$20,000] $90,000;
This legislation also allows the attorney to employ a contractual attorney at up to $10,000 per year should the Board attorney have a conflict of interest.
B. MAY HIRE AN ATTORNEY ON A CONTRACTUAL BASIS TO PERFORM WORK THAT THE ATTORNEY EMPLOYED BY THE BOARD IS UNABLE TO PERFORM BECAUSE OF A CONFLICT OF INTEREST.
In the Senate - First Reading Education, Health, and Environmental Affairs
Send email to the

Senate Education, Health, and Environmental Affairs Committee
(Click the send email icon now to pre-populate all the committee members' email addresses in your default email client.)