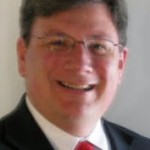 HB 15, sponsored by Delegate McDermott, seeks to establish a Public Schools Facilities Security Improvements Program.  Among other things, the program would provide grants for, "security improvements":
Controlled access to building
Bullet resistant glass
Metal detectors
The Interagency Committee on Public School Construction would implement and control the Program and;
Provide grants from state funds to implement security improvements
Develop a procedure for a county board to apply for a grant
The grant will be 50% of the cost of the improvement (matching funds required)
(F) THE GOVERNOR SHALL PROVIDE $1,000,000 IN THE CAPITAL IMPROVEMENT PROGRAM OF THE PUBLIC SCHOOL CONSTRUCTION PROGRAM FOR FISCAL YEAR 2016, WHICH MAY BE USED ONLY TO AWARD GRANTS UNDER THIS SECTION FOR FISCAL YEARS 2016 THROUGH 2020.
Hearing 1/29 at 1:00 p.m.
Send email to the

House Ways and Means Committee.
(Click the send email icon now to pre-populate all the committee members' email addresses in your default email client.)