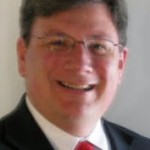 HB 32, sponsored by Delegate McDermott, proposes to exempt law enforcement from tinted window laws.  Current law is no tint, "that do[es] not allow a light transmittance through the window of at least 35%".  This bill would add this to current law:
(IV) THIS SUBSECTION DOES NOT APPLY TO A VEHICLE USED BY A LAW ENFORCEMENT AGENCY.
The problems with this bill are two-fold:
Yet again, this is one set of rules for the government and another for the People.
What does law enforcement need to hide from the People?
Hearing 1/28, 1:00 p.m.
Send email to the House Environmental Matters committee.
(Click the send email icon now to pre-populate all the committee members' email addresses in your default email client.)