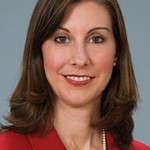 HB 342, sponsored by Delegate Haddaway-Riccio, seeks to protect, from prosecution, minors who, in good faith, seek assistance for another person who is in medical distress after consuming alcohol or, "drugs"/"controlled dangerous substances":
(B) (1) A MINOR WHO, IN GOOD FAITH, SEEKS MEDICAL ASSISTANCE FOR ANOTHER PERSON WHO IS EXPERIENCING A MEDICAL EMERGENCY AFTER INGESTING ALCOHOL OR DRUGS MAY NOT BE:

(I) CHARGED WITH OR PROSECUTED FOR POSSESSION OF A CONTROLLED DANGEROUS SUBSTANCE UNDER § 5–601 OF THE CRIMINAL LAW ARTICLE OR UNDERAGE POSSESSION OF ALCOHOL UNDER § 10–114 OF THE CRIMINAL LAW ARTICLE IF THE EVIDENCE FOR THE CRIMINAL PROSECUTION WAS OBTAINED SOLELY AS A RESULT OF THE MINOR SEEKING MEDICAL ASSISTANCE;
(II) DETAINED ON AN OUTSTANDING WARRANT FOR ANOTHER NONVIOLENT CRIME IF THE SEEKING OF MEDICAL ASSISTANCE BY THE MINOR IS THE REASON FOR THE ENCOUNTER WITH LAW ENFORCEMENT; OR
(III) REQUIRED TO PROVIDE ANY PERSONAL IDENTIFYING INFORMATION FOR ANY PURPOSE OTHER THAN ASSISTING IN THE MEDICAL TREATMENT OF THE PERSON EXPERIENCING A MEDICAL EMERGENCY.
The bill does not protect the person who provided said substances.
In the House - Hearing 2/11 at 1:00 p.m.
Send email to the

House Judiciary Committee
(Click the send email icon now to pre-populate all the committee members' email addresses in your default email client.)