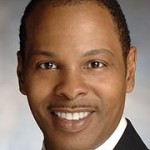 HB 82, sponsored by Delegate Conaway, proposes a small fine for each erroneously issued speed camera citation in Baltimore City.  While this bill may have good intentions, the problems include:
The proposed fine is too small to cause any pain to a speed camera contractor
Too few residents actually fight speed camera tickets in court
Judges tend to side with speed cameras, regardless of their myriad, documented problems
The bill proposes this fine:
(K) (1) THIS SUBSECTION APPLIES IN BALTIMORE CITY.
(2) IF A COURT FINDS THAT A CITATION ISSUED UNDER THIS SECTION WAS ISSUED ERRONEOUSLY, THE COURT SHALL REQUIRE THE PERSON RESPONSIBLE FOR MAINTAINING THE SPEED MONITORING SYSTEM THAT RECORDED THE ALLEGED VIOLATION FOR WHICH THE CITATION WAS ISSUED TO PAY A PENALTY OF $125 TO THE PERSON WHO WAS ISSUED THE CITATION.
Send email to the House Environmental Matters committee.
(Click the send email icon now to pre-populate all the committee members' email addresses in your default email client.)